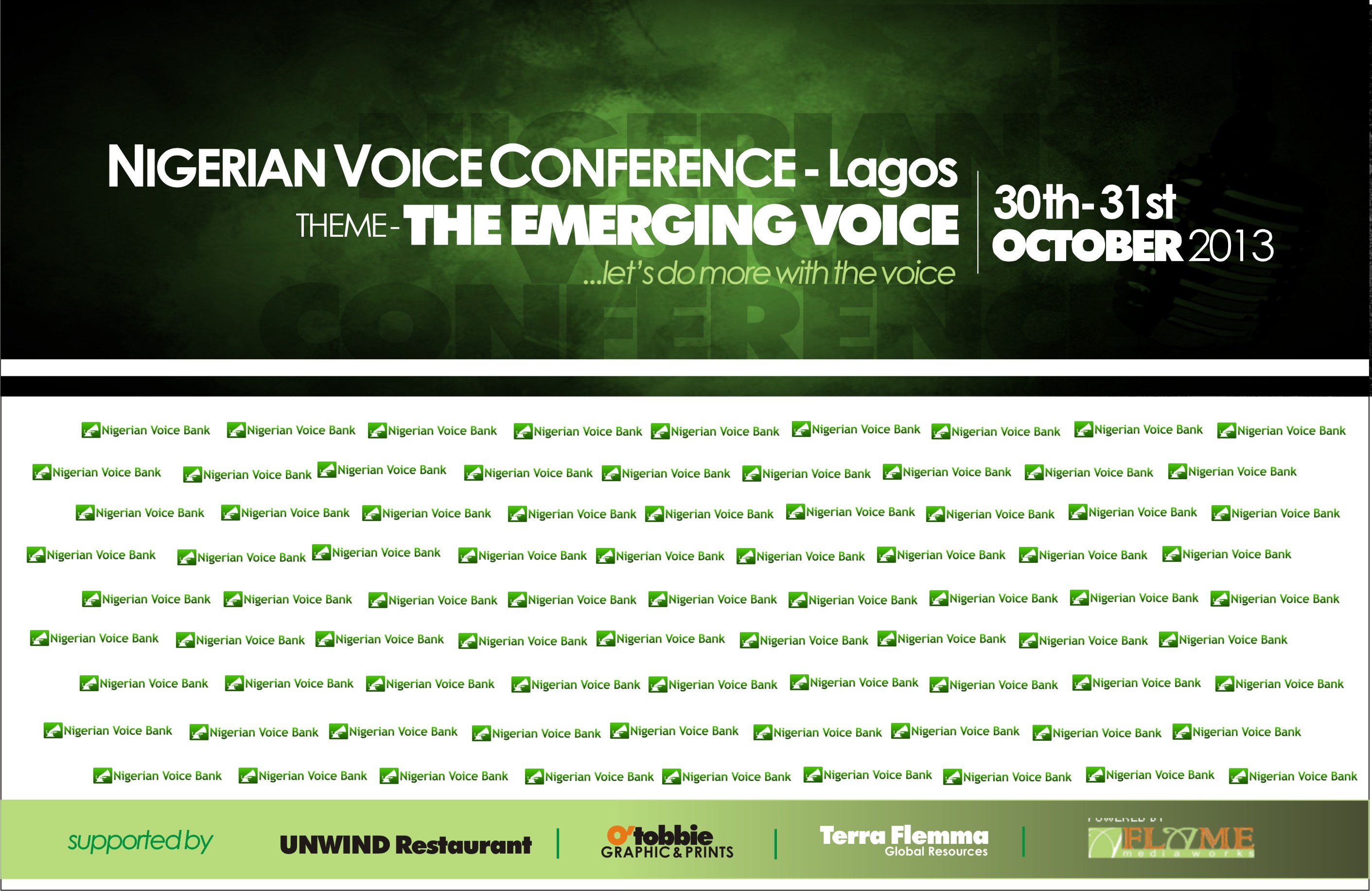 Nigerian Voice Conference - Lagos

ABOUT THE CONFERENCE


The aim of the Nigerian Voice Conference is to see the Nigerian voice industry move beyond stereotypical radio jingles to other creative forms of voice usage, provide relevant information on resources, techniques, and proven strategies that will aid Nigerian voice talents in opening doors of opportunities, and inspire them to do more with their voice.


This annual conference will identify and bring together men and women who have attained greatness with their voice both locally and internationally to inspire passionate and emerging voice talents.


This year's theme "the Emerging Voice" is targeted at those who are just getting started in the business of voice acting.


DATE AND VENUE The event will hold on Wednesday October 30th and Thursday, October 31st at The Place, Ikeja GRA.


SPEAKERS


Speakers at this year's conference are:

Ben Ogbeiwi
Joke Silver
Hafiz Oyetoro (Saka)
Chaz B
Cordelia Okpei
Ehi Omokhuale
Mannie
Emeka Onunkwo
Alayande

REGISTRATION

Intending participants will be required to register by sending a voice demo of 60secs telling us why we should reserve a seat for them at the conference, through the conference official website www.nigerianvoiceconference.com./register

Only 500 seats are reserved for this conference.


POST CONFERENCE

Podcast of every lecture at the conference will be made available for free download on www.nigerianvoicebank.com. This is free and accessible to everyone.

OFFICIAL CONFERENCE WEBSITE

The official website for the conference is www.nigerianvoiceconference.com and the official mailing address is info@nigerianvoiceconference.com.

Prepare to be inspired.