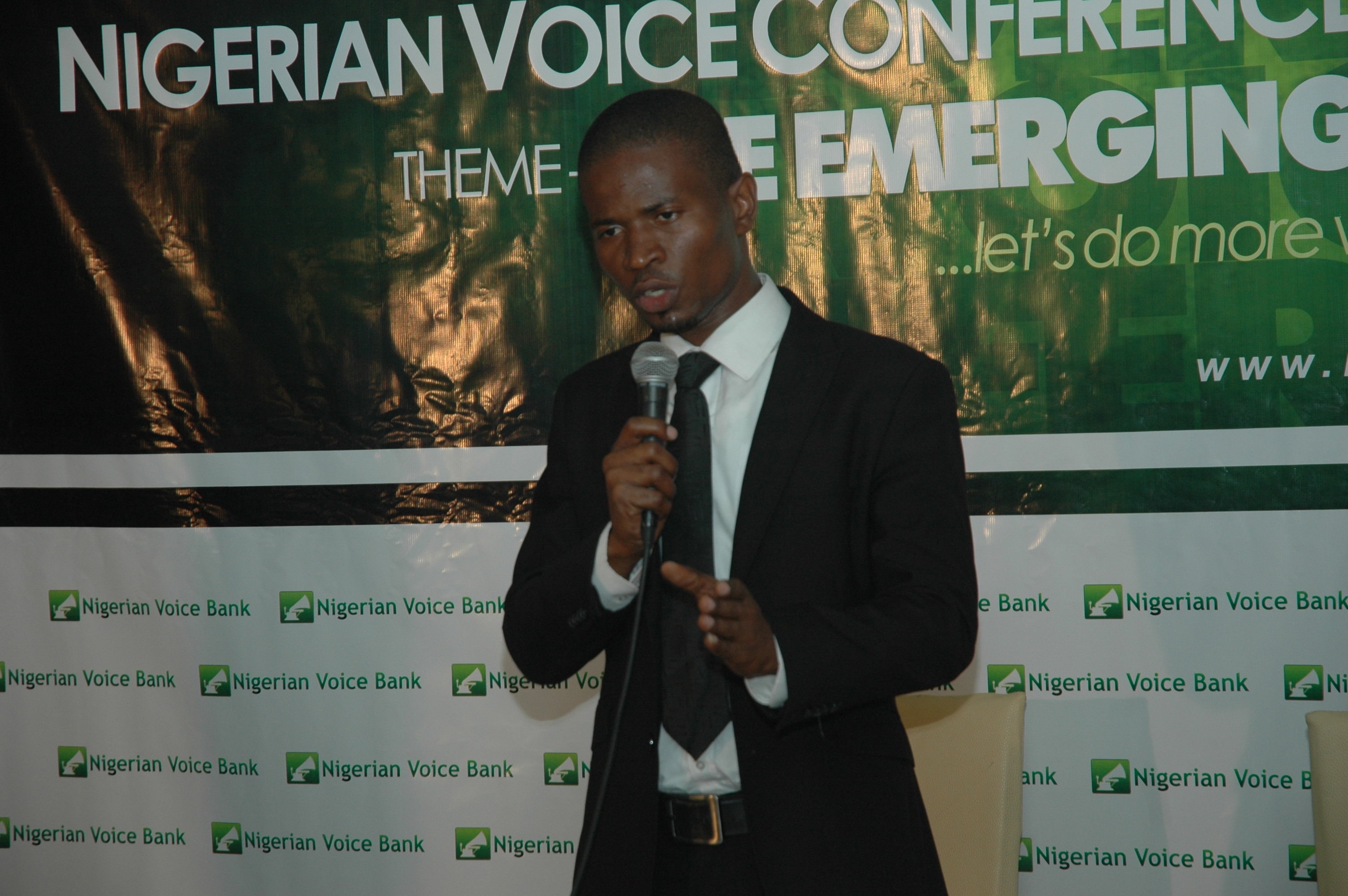 Nigerian Voice Conference - Press Release

On the 14th of February 2012 we started the Nigerian Voice Bank, Nigeria's first online voice data bank with a clear vision to make the Nigerian Voice heard. www.nigerianvoicebank.com became a market place that connected Nigerian Voice Talent and companies that wants them both locally and internationally


This year, we take that vision a step further with Nigeria's first voice conference.


The aim of the Nigerian Voice Conference is to see the Nigerian voice industry move beyond stereotypical radio jingles to a other creative forms of voice usage, provide relevant information on resources, techniques, and proven strategies that will aid Nigerian voice talents in opening doors of opportunities, and inspire them to do more with their voice.


This annual conference will identify and bring together men and women who have attained greatness with their voice both locally and internationally to inspire passionate and emerging voice talents.


Speaking at this year's conference are, Ben Ogbeiwi (uncle Ben), Joke Silver,Hafiz Oyetoro (Saka), Emeka Onunkwo, Mannie of coolfm, Yaw and few other great voices.


This conference is free but strictly by invitation. To register, upload a sixty seconds voice clip telling us why we should reserve a seat for your at the conference. Log on to www.nigerianvoiceconference.com/register for more details.


Registration for this conference starts on Monday September 23, 2013 and ends on Thursday October 24th 2013.


Visit www.nigerianvoiceconference.com for more information.


This is a conference for everyone interested in the use of their speaking voice and not for musicians.


The Nigerian Voice Conference is sponsored by Nigerian Voice Bank.


...Let's do more with the voice.


Chukwuemeka Onunkwo

Founder & CEO Nigerian Voice Bank
conunkwo@nigerianvoicebank.com