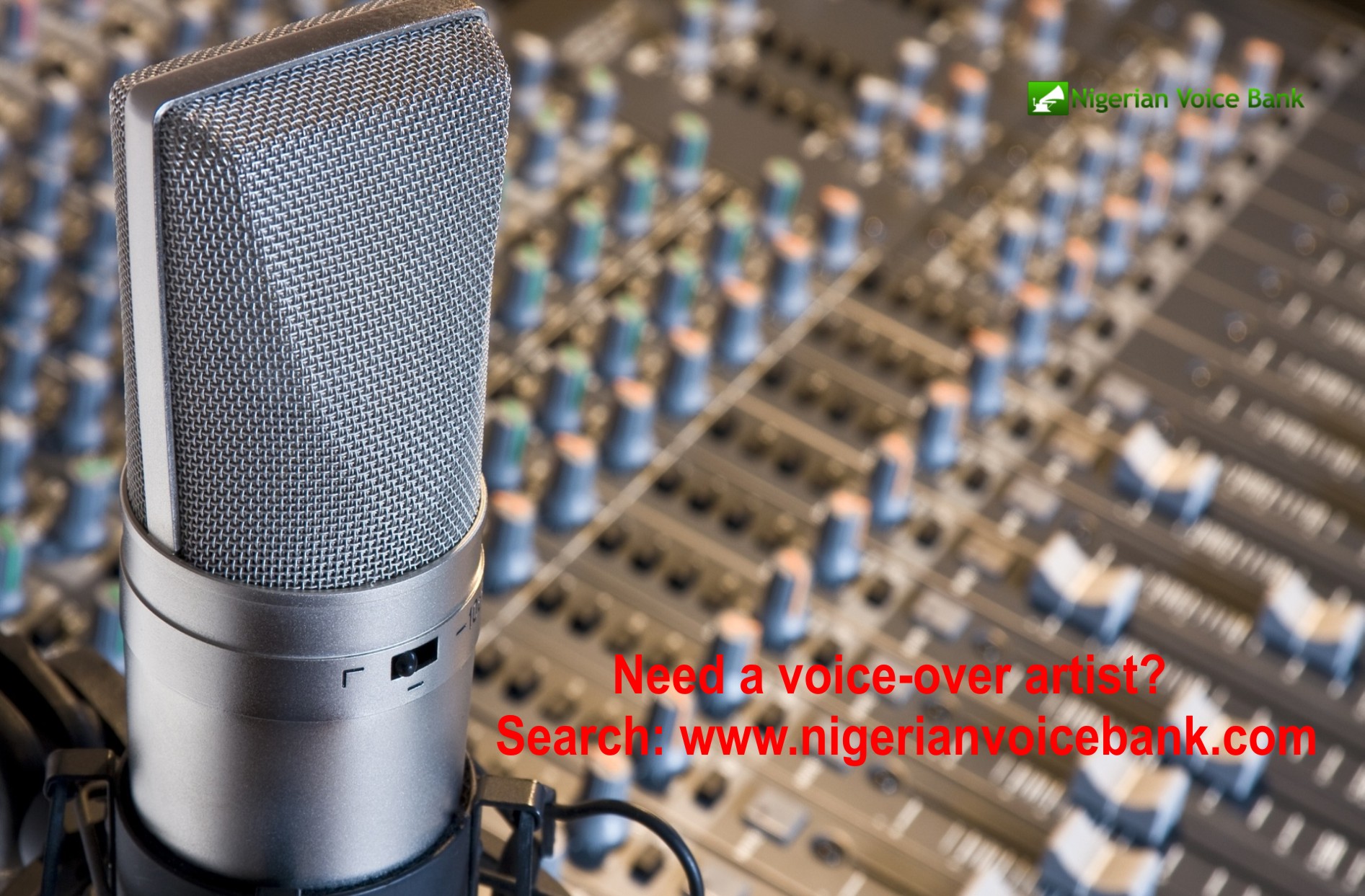 Voice Over Artists in Nigeria

Voice Over Artists In Nigeria


Voice over in Nigeria is neither as popular as you would wish it to be nor as professional but there are still some people who would give you world class reads anytime.


Although many of them are veterans and have grown over the years like Femi Showolu, Chaz B and Joke Silva but in recent years we have encountered some young voice actors with excellent deliveries. Voices like Ahide, Tony, Sulaimon, Nancy, Chigozie, Sanjo to mention a few.


We have been privileged to work with some of these great acts on some local and international projects and have their voice samples hosted on our online voice data bank www.nigerianvoicebank.com.


This is indeed an indication that the voice industry in Nigeria is growing both in Size and Professionalism.


If you will love to have this great voices on your project or you want your next voice project delivered through our mastery in voice production.


Do not hesitate to contact us at the Nigerian Voice Bank and NVB Productions (NVB PRO).


Telephone: 234 809 279 6787


Email: customercare@nigerianvoicebank.com


Website: www.nigerianvoicebank.com


Office: 711 Road, B Close, House 24.


Nigerian Voice Bank …Connecting great voices to companies that needs them. .


NVB Productions …World class audio production.